Media Centre | Press & PR enquiries | Expanded Polystyrene Association Denmark (EPS-branchen)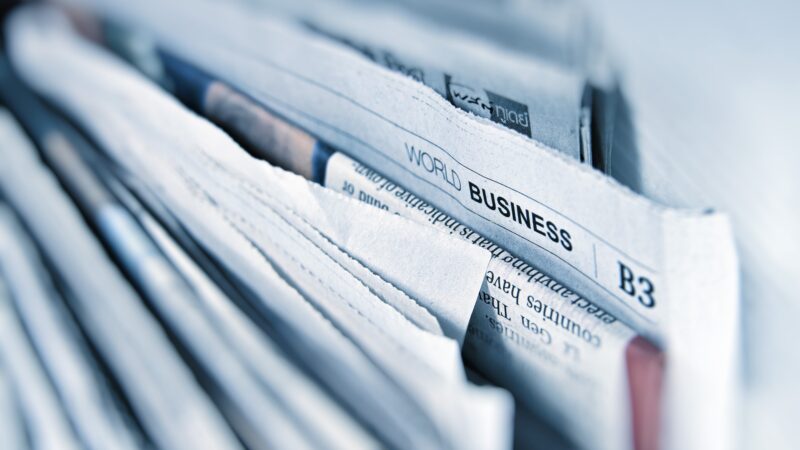 Our Project Manager handles all media-related requests and queries regarding EPS, expanded polystyrene. All international media are welcome to contact us for information about EPS or to ask for speaking engagements.
Media Centre /Press & PR enquiries
As a journalist you are always welcome to contact our project manager, who is responsible Media Relations and speaking engagements. For matters related to the Danish Expanded Polystyrene Association you can contact him outside office hours.
For urgent international matters please limits calls between 07.00 AM and 18.30 Copenhagen time. Standard requests between 8.00 AM and 16.00.
Project Manager: Chresten Heide-Anderson
Phone: +45 2092 7654
Mail: cha@eps-airpop.dk
Should you be unable to reach us you are welcome to contact The Danish Plastics Federation.
For background information about EPS, we encourage you to read our page about EPS facts.
Download logo
Download portrait
Portraits for media of our Projetct Manager Chresten Heide-Anderson
We only comment on matters we have knowledge about – namely EPS (expanded polystyrene).
EPS, expanded polystyrene, is widely known under a number of different brand names, e.g. Airpop. It is a foamed, cellular plastic containing 98% air and only 2% polystyrene (plastic). Our project manager has extensive knowledge within the field of EPS and its role in the circular economy.
EPS in construction
EPS is used as insulation in construction for a number of applications. EPS has a low carbon emssion footprint compared to other insulation materials.
EPS as packaging
EPS is used as food packaging, in fish boxes and as packaging for technical products.
EPS in the circular economy
EPS is 100% recyclable. In fact is is recycled on every continent, except for Antarctica. There are various different ways to recycle EPS:
Mechanical recycling to EPS: The EPS is collected and granulated to EPS pearls. The pearls can then be used in the manufacturing of new products or used as cavity wall insulation or a light weight fill in concrete. In Denmark members of the EPS association has been collecting used EPS from their customers since 1995. EPS waste from production is also collected, regranulated, de-dusted and mixed with EPS collected from customers. Recycling in this manner avoids 2,6 kg. CO2 released, and we potentially avoid 3,3 kg. CO2 associated with incineration.
Mechanical recycling to PS (polystyren): The EPS is compacted. This reduces the volume by a factor of up to 50. The compressed EPS is melted and extruded into new PS raw materials. These can then be used in the production of PS products or to create new EPS raw materials. EPS'en komprimeres til blokke, som så omsmeltes og ekstruderes til polystyrenperler. Disse polystyrenperler (GPPS) kan så anvendes til produktion af EPS-råvarer, til XPS eller til produktion af andre PS-produkter. Det er denne metode som EPS-recycle anvendte.
Solvent-based recycling: Typically EPS is compacted to reduce transport costs. The EPS is mixed with a solvent, allowing it to be recycled to new polystyrene beads. Solvent-based recycling allows for removal of impurities or flame retardents, as is the case for e.g. PolystyreneLoop.
Depolymorisation: EPS is deplomorised to the original monomer (styrene). It can then be re-used to create new EPS raw materials, or other materials using styrene. This process allows indefinite recycling of EPS.
EPS and the climate
EPS is primarily produced from fossils, however the monomer Styrene can be produced from bio-based materials, so it is possible to create bio-based EPS.  As mentioned above it is also possible to recycle used EPS back to the original monomer. The various Styrene monomers can be mixed. When EPS is recycled it uses less ressources than manufacturing of virgin raw materials. EPS has a low carbon footprint, and helps reduce the use of energy due to high insulation properties and low weight.